Features
Remote control KarismaCG via TCP/IP network
Regional/nation-wide weather
5 & 7 day weather
Marine weather
Satellite images
Variety of weather icons
Retrieves weather data from Microsoft® Excel®, TXT, XML file
Independent multi-layer play control
Sequenced image and video clip playback
Real-time 2D/3D transition effect
Full Unicode™ TrueType™ font support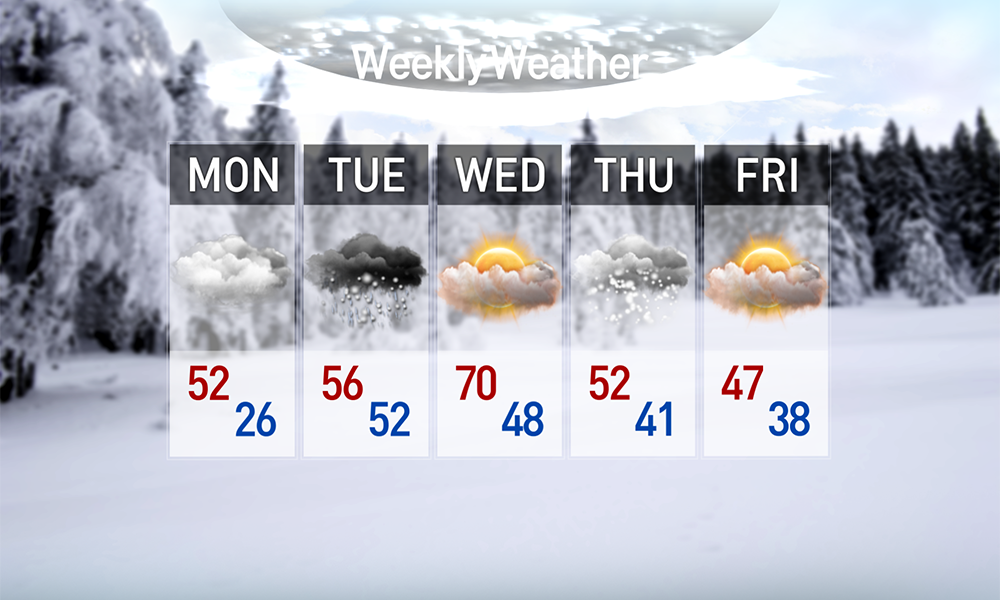 User-friendly HD/SD Weather Solution
Based upon the customer needs, V-Weather is developed to be a user-friendly weather graphics solution that collects weather data to playback in an instant using the ready-to-use graphics templates.
Variety of Weather Templates
V-Weather provides variety of weather templates such as nation-wide, regional, 5 & 7-day and marine weather templates that are used in broadcast industry today.
Convenient Weather Forecast
V-Weather templates enable broadcasters to conduct quick and easy weather forecast. Since V-Weather interlocks with KarismaCG, the templates are easy to modify using the graphics tools included in KarismaCG.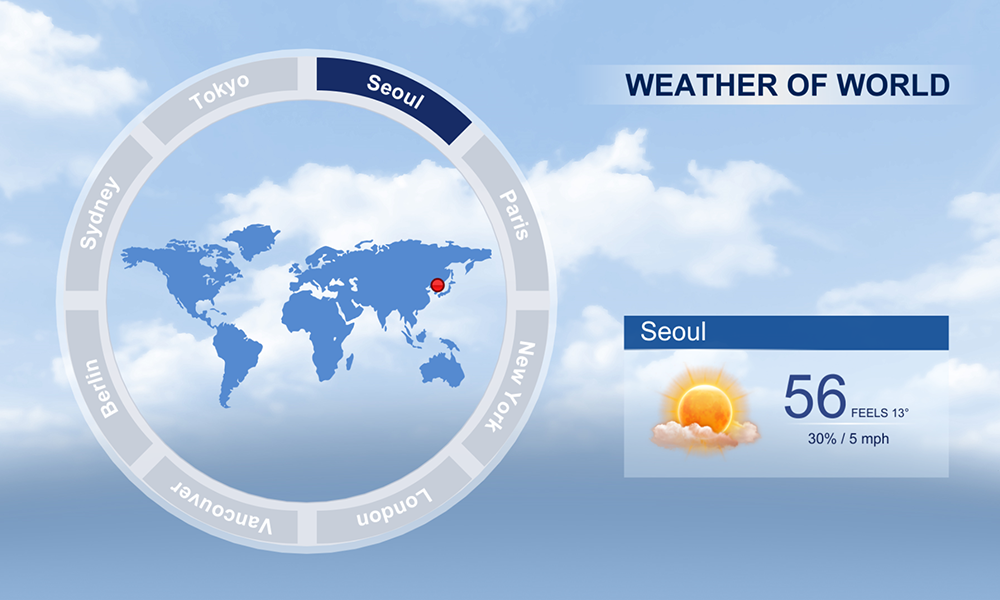 Database Transfer Protocol
V-Weather retrieves data from Microsoft® Excel®. Microsoft® Excel® makes it easy to create simple database and V-Weather retrieves updated database without an application reboot.
Independent Play Control
V-Weather has an independent play functions such as sequential list, preview and program window. It can import layout pages created in KarismaCG and put them on the sequential list to play instantly. As the pages are playing, thumbnail view of the current page and the next page are displayed to ensure the flawless broadcast.