Adapting to Linear Workflow
Current existing linear editor users with Sony 9-pin control can switch gradually to a file-based environment by replacing the tape-based VCR with D-Stream. Their original edit environment can be kept.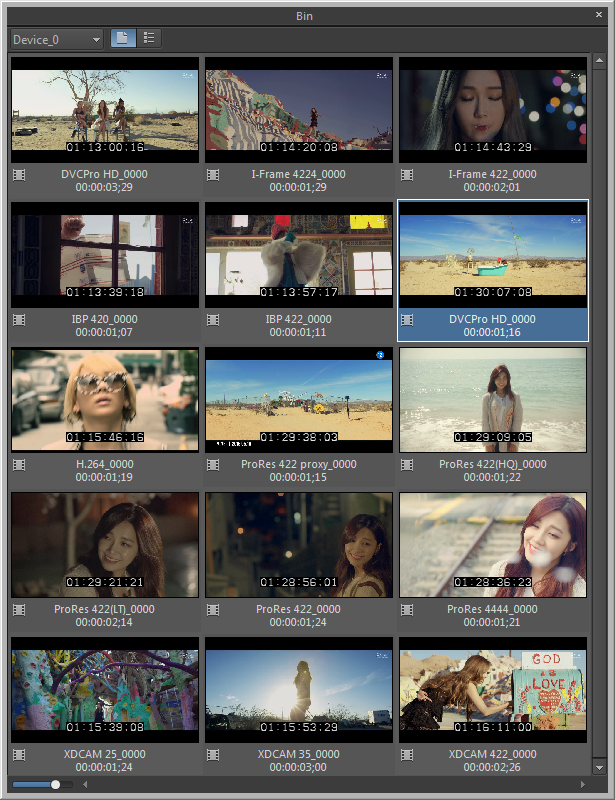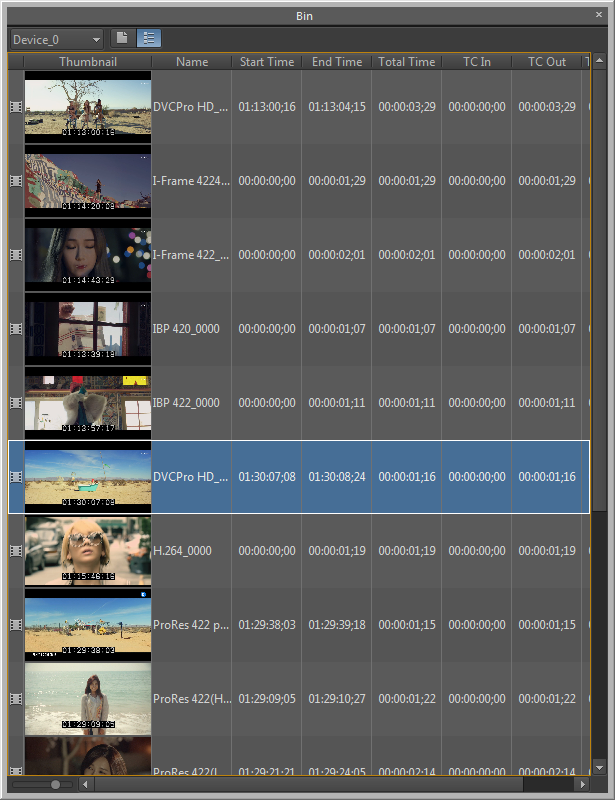 Playout list
Up to 2 channels of video can be played. Video, audio, CG and sequence can be listed in the playout list.

Timeline-based sequence editing
D-Stream supports timeline based editing function, so users can easily edit video track by placing video and audio in the timeline. Also, users can save the final edited project as a file, send it to an monitor or connect it to an external VTR for tape output.
Track control
Users can play, pause, rewind, fast-forward and bidirectionally playback at double speed up to 300%. Jog, shuttle, and slow motion controls are also available.
Editor or VTR control
D-Stream supports 9-pin control and can be used in linkage with an editor, VTR recorder or a player.
D-Stream control in editor
Control for output from D-Stream to VTR(D-Stream VTR)
VTR to D-Stream recording control(VTR D-Stream)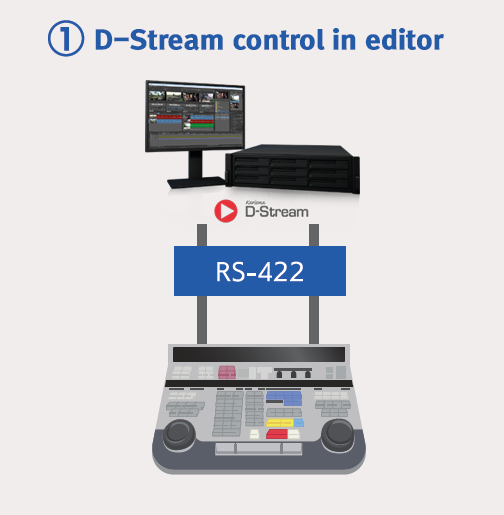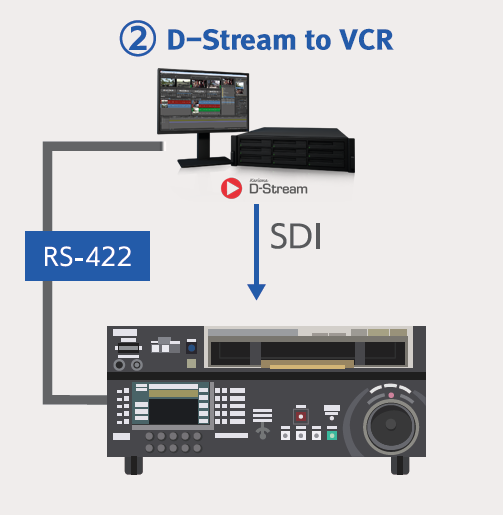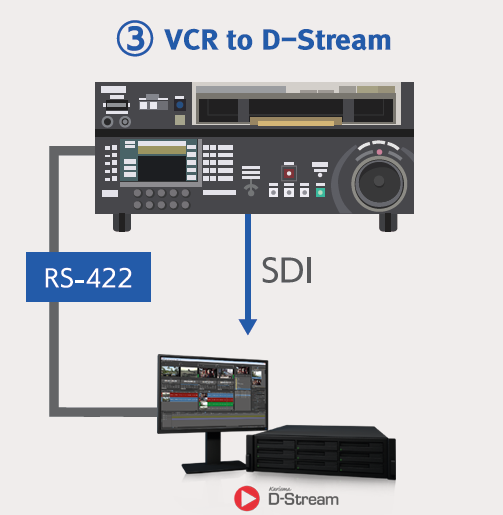 The compatible editors are:
SONY RM-280
SONY BVE-9100
SONY BZS-8050 Plug-in Editor
Built-in functions for linear editing
D-Stream supports following editing functions as below.
Assemble/Insert Editing
Insert Editing
Split Editing
Preread Editing
Audio Editing
Field Recording
Hardware EE mode
Support Drop/Non-drop frame
GPI control
START/STOP, NEXT, BACK, REC/STOP can be controlled by external GPI. For monitoring, PLAYING/RECORDING/GOING NEXT/GOING BACK are available.