KarismaCG, the UHD broadcasting tester for Ski World Cup
Author:

VRi

, Date: 17-02-24 14:55 , View: 501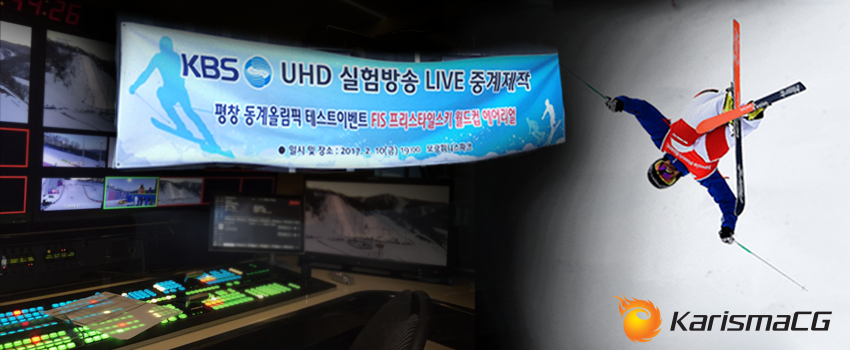 KarismaCG 4 UHD was adopted to the PyeongChang FIS Freestyle Ski World Cup broadcasting from February 10 to February 18, 2017.
In the run-up to the UHD broadcasting on May 31, KarismaCG showed the true meaning of the graphics solution by showing the quick creation and stable playout throughout the entire process.
 In the sports broadcasting, high-definition broadcasting can create vivid scenes that feels like watching in the field, leads to a greater role of the character generator than any other area. KarismaCG UHD presents smooth motion and vivid graphics, and these features make broadcasting company want to try it as the high-definition sports game tester.