After NAB in Japan (Osaka and Tokyo)
Author:

VRi

, Date: 16-06-07 10:29 , View: 1,825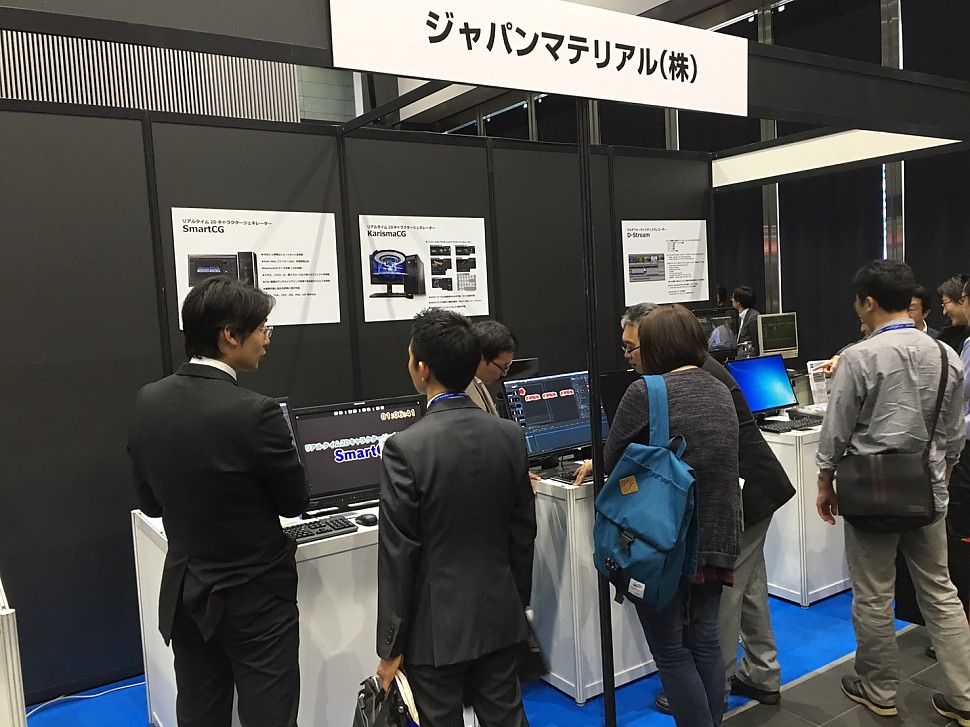 VRi introduced our new products including KarismaCG with Japan-Materials on May 19th -20th   2016.
Visual Research introduced KarismaCG and the products to Japan market at the Japan Materials' booth in After NAB Show Osaka/Japan (Tokyo: May 19th~20th, Osaka: May 17th). To prepare changing workflow into digital, Visual Research proposed the solution for that. This quick responding against the market attracted attention of visitors at Afer NAB Show in Tokyo/Osaka.
Visual Research and Japan-Materials concluded MOU in May. 2014, and Japan Materials as been doing the distributor in Japan.