VRi has entered into a MOU with Japan Material Inc.
Author:

VRi

, Date: 14-06-01 22:48 , View: 4,448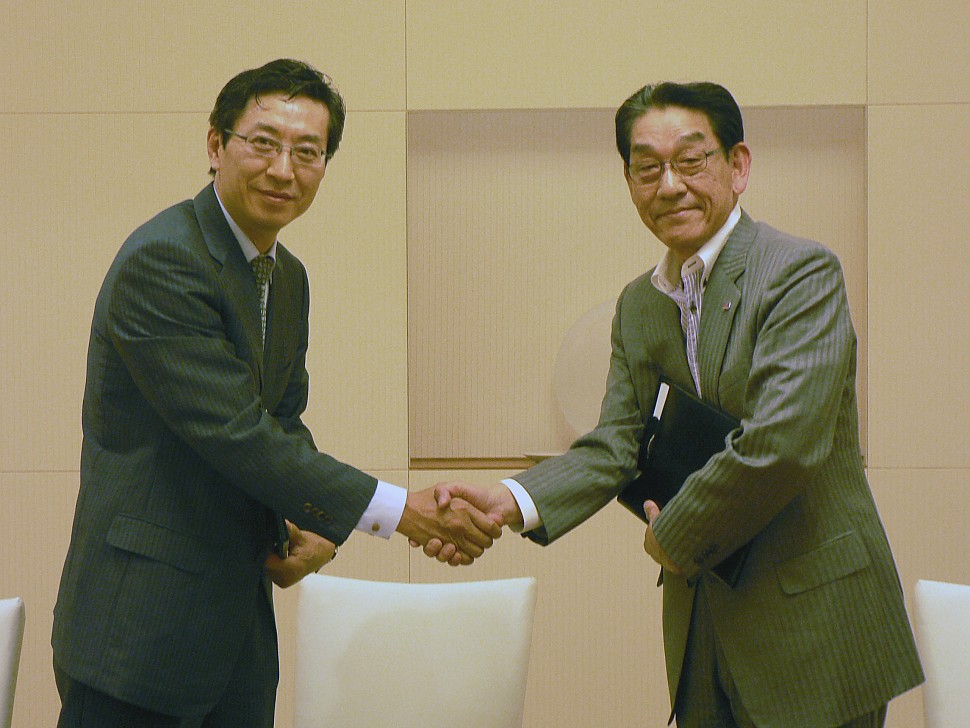 Charles, Kim, CEO of Visual Research
Inc, has signed a Memorandum of Understanding (MOU)
with Japan Material Inc in the Intercontinental Hotel Osaka in May 26, 2014.



Japan Material Inc, (JM) has two main
divisions. The first is electronics-related business whose
main customers are
semiconductor and liquid crystal factories. The second is graphics
solution
business that plans and sells graphics boards of Matrox Graphics Inc. to
domestic
electronic/electrical equipment makers.



VRi has assigned JM as a distributor in
the Japan market and expected to expand and strengthen
the Japan broadcasting market
with KarismaCG.



Hisao Tanaka, the president of
Japan Material Inc, announced that we have seen
the successful story of VRi in
the Korean market and there is no doubt that we both together
will lead to the
successful business partnership in the future.