Visual Research Inc has entered into a MOU with Azabu Plaza Corporation.
Author:

VRi

, Date: 14-01-12 21:39 , View: 3,437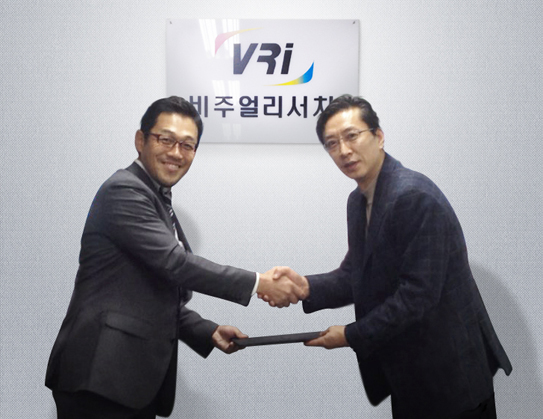 Visual Research Inc has signed a Memorandum of Understanding (MOU) with Azabu Plaza Corporation in VRi's headquarter in Dec 2, 2013.

Azabu, a post production company and the third leader in broadcasting industry in Japan, has been doing

a business with Asahi TV, Tokyo TV and other broadcasting stations and recently adopted Tornado 2, character generator developed by VRi, and keeping a strong relationship with our company.



Both companies took this opportunity to strength a corporative system thorough MOU and agreed to seek

for various ways in order to execute the digital tape leasing project and the development of added

businesses.



Fujimoto Hideki, the vice president of Azabu Plaza Corporation, announced that we have an endless

faith in VRi's technology and expect that this MOU leads to the growth engine for both companies.