Visual Research at BCA2017
Author:

VRi

, Date: 17-05-31 15:04 , View: 706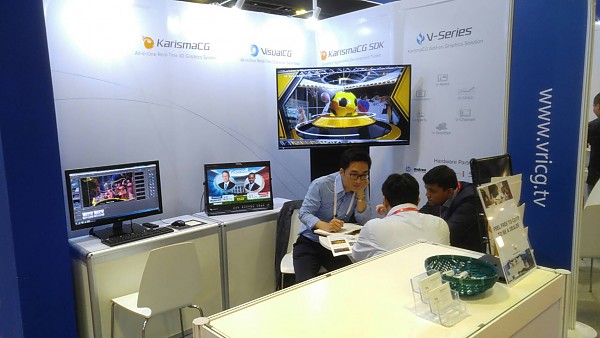 Visual Research exhibited the flagshiop model, KarismaCG and VisualCG, related SDK products at Broadcast Asia 2017, which was held at Suntek Exhibition Center in Singapore from May 23 to May 25, 2017.
KarismaCG received much attention from many Southeast Asian countries such as Vietnam, Malaysia, India and so on where are currently under movement to digital or HD broadcasting and have interest in high-level graphics solution.
 Also, With a keen interest in price competitiveness with sophisticated 2D graphics, VisualCG's movement in the future is highly expected.