Visual Research at NAB Show 2017
Author:

VRi

, Date: 17-05-08 15:03 , View: 609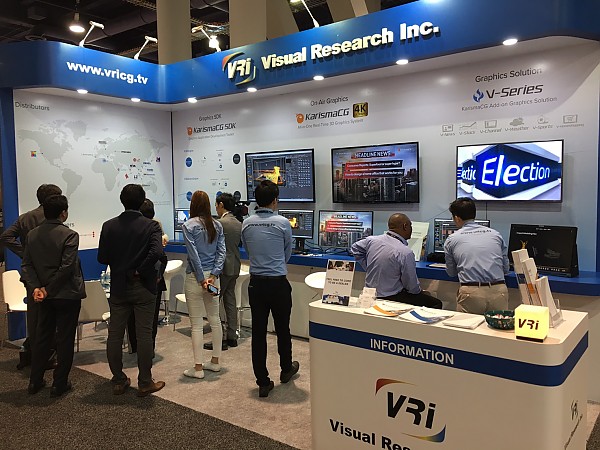 Visual Research exhibited the flagship product, KarismaCG 4K UHD and newly launched VisualCG and related SDK products at NAB Show, held in Las Vegas, U.S.A., from April 24 to April 27, 2017.
Vri mentioned the strength of KarismaCG 4K UHD that it supports 12G SDI, Korea UHD standard, and 3G Quad and IP method as well. And it can convert automatically from the HD scene into UHD scene by auto upscailing when plyaout, without any other conversion process.
 VisualCG is developed as 2D CG with same graphics engine as KarismaCG and launched with relatively competitive price. Thus, it attracted visitors who are looking for a simple CG and cheap product line.